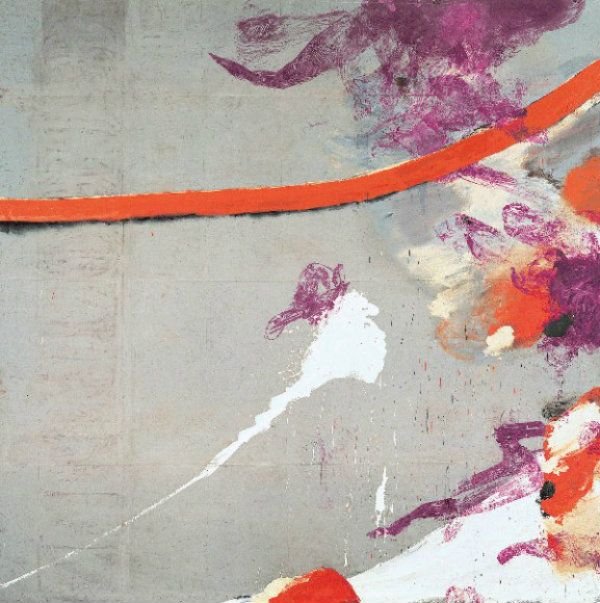 END OF SUMMER I; OIL, GESSO ON GREY TARPAULIN, 192 X 192", 1990
This week's Art Inspired Fashion post pairs the compositional energy of Julian Schnabel's
End of Summer I
with the neutral + bright color blocking trend moving fashion from summer into fall.
There've been some
interesting theories
about why
Julian Schnabel's
work has been mostly overlooked by critics and curators for the past 20 years, despite the fact that he was one of the biggest art stars of the 80s. Known for his Neo-expressionist large-scale paintings set on broken plates, Schnabel said his work aimed at an emotional state that people can walk into and be engulfed. Although his works are in major museums around the world including the Metropolitan Museum of Art, Museum of Contemporary Art Los Angeles, The Whitney Museum of American Art, Los Angeles County Museum of Art, Tate Modern in London and the Centre Georges Pompidou in Paris, he is now better known for his success as a film director.
Are you a fan of Julian Schnabel's work? Will you be color-blocking with neutrals this fall?